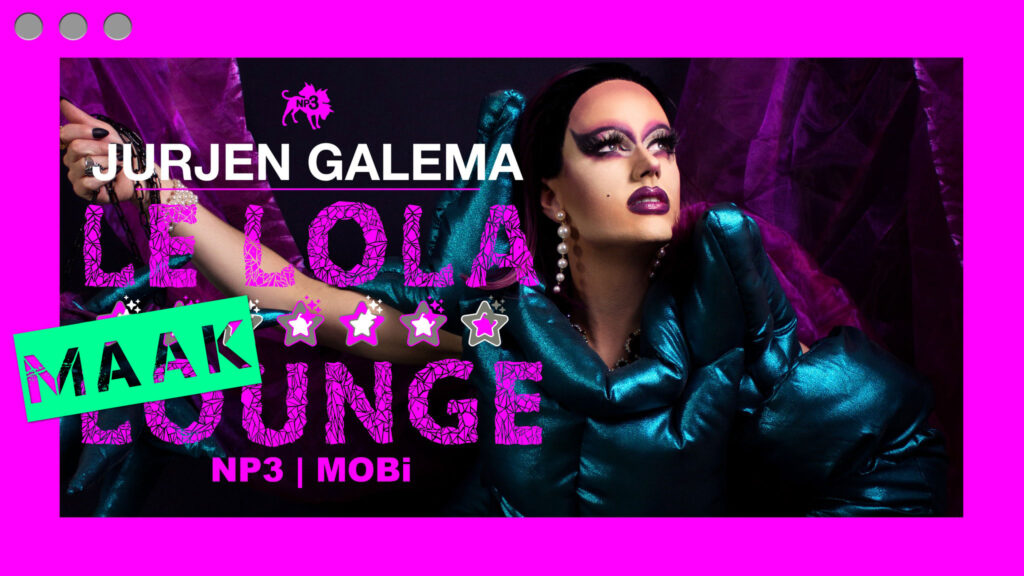 For the closing of the Maakfestival Le Lola invites you to a special maker-edition of the Club Le Lola Lounge @ MOBi, featuring presentations from art students of the Minerva Honours Program: Empty Space, as well as Hamsterwoede, who will knit one long scarf with 'small data' on his Passap E6000 from MOBi's french balcony.
The Club Le Lola bar & exhibition will of course be open (for the very last time before everything-must-go in the 'Le Lola Auction Day' on June 24 | https://fb.me/e/1BRoDlkxh), and you won't have to go hungry as there is also food in the making.
JO~MA~PELLE~PIZZA & KITCHEN CONNECTION will set up their Italian outdoor pop-up kitchen, where they among other things will offer stone oven baked pizza, made on the spot in their mobile oven, as well as pasta.
Bring a friend and join us this Saturday and have a look at some art while sipping a cold drink and enjoying some Italian cuisine in the afternoon sun.
PARTICIPANTS:
Jurjen Galema, Martin Kloos, Nazhifah Aisy, Naomi Arnaudova, Elham Binaei, Annafleur Blonk, Lisa Boudewijns, Blanca Hiemstra, Arta Irbe, Emily Kummeler, Tessa van Merle, Shiva Miryektah, Theodor-Gabriel Pauciuc, Ivena Srebcheva, Hannah de Vries.
—
ABOUT CLUB LE LOLA
Jurjen Galema transformed MOBi, NP3's container art space, into Le Lola Nightclub, inspired by two of Dante Alighieri's deadly sins: pride and lust. Composed entirely of handmade soft fabrics and metres-high sculptures, Le Lola is a world full of strange figures, intriguing stories and interactive elements. In this unique environment, Galema investigates highly personal subjects such as gender, identity, kitsch and popular culture. Lola Lasagna, CEO of Le Lola, provides young queer artists with a stage, and together, through live performances and festive events, they will give clubgoers an unforgettable experience.
In-between the Club events Le Lola will also be hosting more casual lounge events (Le Lola Lounge) where visitors are invited to enjoy the exhibition and festive setting in a more relaxed atmosphere during the afternoon.