Working period: July 5 – September 14, 2022
Exploration period: September 16 – October 27
Opening: September 15, 19.00 – 22.00 hrs
Open: Thursday – Saturday 13.00 – 17.00 hrs.
Good artists copy

Great artists copy & paste
During the summer Hamsterwoede has transformed the RE:Search:Gallery into his own retrofuturist maker laboratory that is built around machines from his collection of vintage equipment and custom modded tools to research fundamental structures in art, most specifically the intersection between knitting, video and other patterns in textile arts.

Within RE:Collect Hamsterwoede invites other makers, scientists, hobbyists and artists to take part in this research, especially those with an interest in knitting, electronic[s,] music or analogue video. Glitches may occur.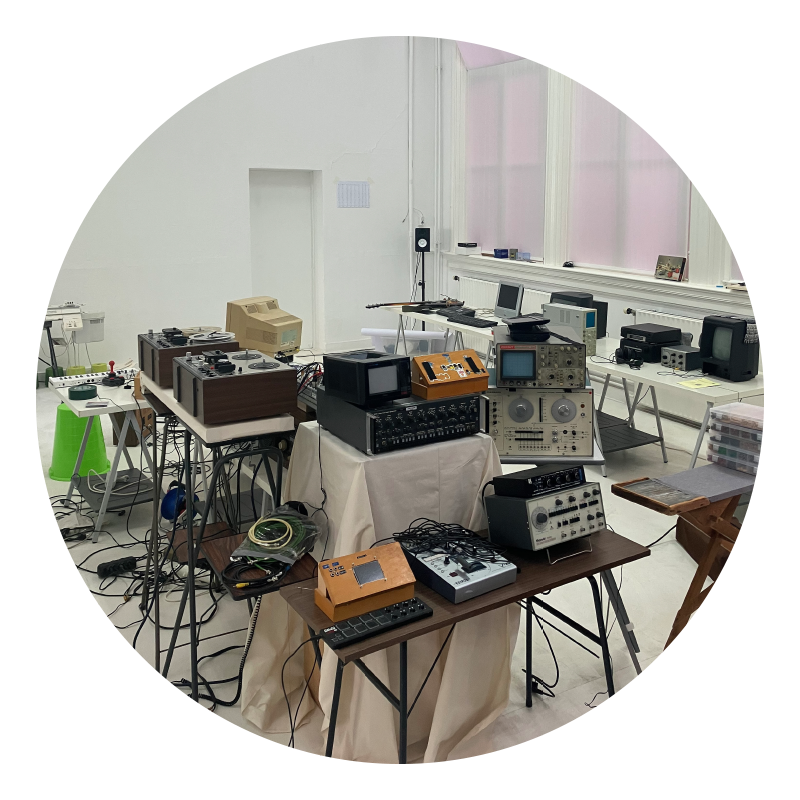 RE:Collect | Opening
September 15
19.00 – 22.00 hrs.
Hamsterwoede has set up demonstrations of his machines, and is showing off the machines' creations. If you like giving machines human qualities, then this will be the parasocial event of the year. Also Art.

If not: there will be drinks, and probably people to talk to, and maybe some music.

This will be a special one-time only event
---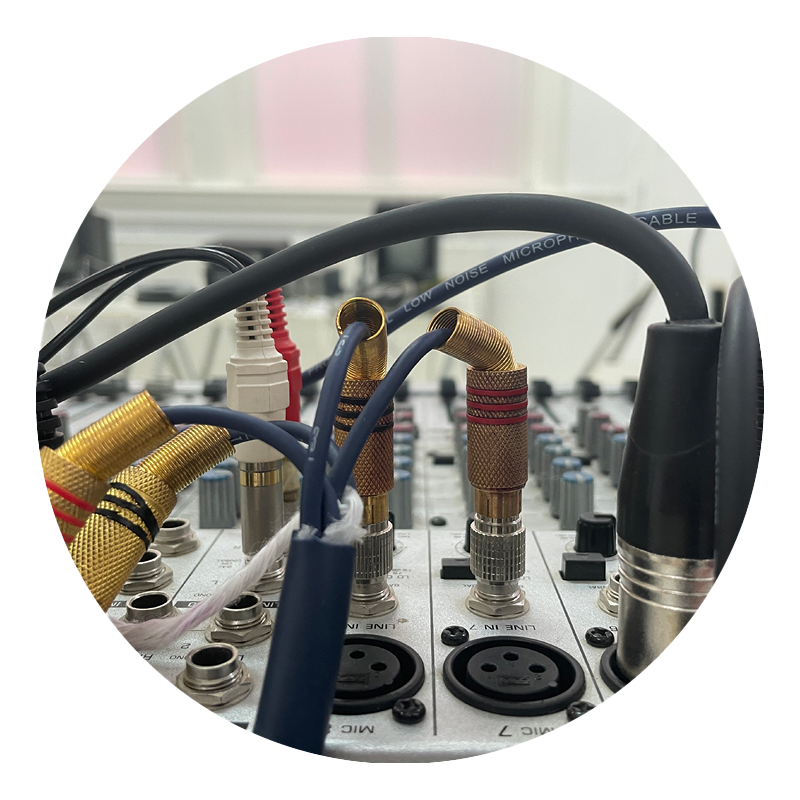 Hamsterwoede invites you to take part in his special events:
RE:View & RE:Make
---
RE:View
September 29 & October 13
19.00 – 22.00 hrs.
RE:View nights are for performances and AV-club presentations.
Contact @hamsterwoede (on Instagram, or even twitter) to reserve your 20 minutes (or less) slot to perform. Special guests may come by and will be announced via social media.
---
RE:Make
September 24, October 8 & October 22
13.00 – 17.00 hrs.

RE:Make Saturdays are for makers.
Want to show off your own creations? Or you want to make something using the RE:Search:Gallery lab? Then Saturday afternoons are for you!

You are also welcome to just walk around and admire the works on display.
---
RE:Collect | Finissage
ft. Xyce
October 27
19.00 – 22.00 hrs
---
/ ABOUT HAMSTERWOEDE /
Hamsterwoede (Martin J. Fischer Kloos) is a maker who likes to work in different media, with a special focus on knitting and media art.
His research is sometimes poetic, and sometimes very down to earth. He likes to explore patterns, and the errors that occur in practice in comparison to theory.