NOW and UPCOMING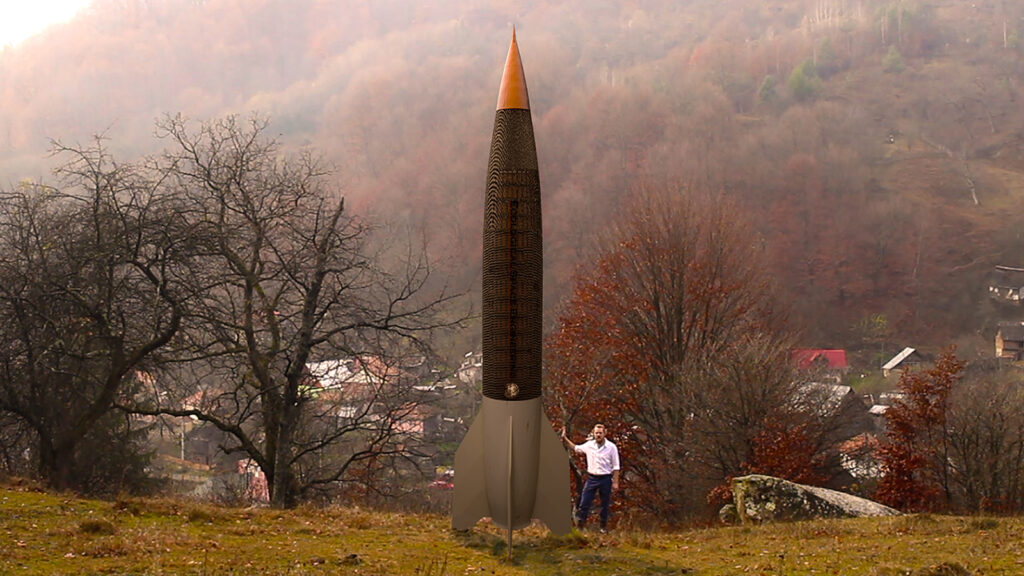 MOBi – The world's largest seed bomb is on its way to the Netherlands, and the first public appearance is at MOBi in Groningen.
The official Opening of the Container Artspace MOBi on the 'Suikerterrein' was planned last May, but due to COVID-19 it is postponed to September. But this week the first project will arrive from Romania:
The Bioremediating Missile by Jos Volkers
Expected date of arrival:
THURSDAY JULY 23
around 18.00 hrs
The Bioremediating Missile journey has encountered many obstacles and arrives after an eleven day journey finally at the container art space MOBi. Check our Facebook or twitter for a time of arrival update!
The Bioremediating Missile will be on display
at MOBi, Suikerlaan 41, Groningen:
July 29 – August 13,
open: Wednesday and Thursday
from 13.00 – 18.00 hrs
Artist Jos Volkers has spent the past two years building an object in the form of a V2 rocket, better known as the "Bioremediating Missile". Also known as the world's largest seed bomb.
The Bioremediating Missile is built from biodegradable materials such as wood, textile and clay. The name actually betrays its content, the "Bioremediating Missile" is filled with seeds, spores and nutrients such as water and minerals. The project is developed within the framework of his fictitious company Ecological Space Engineering (E.S.E.). This company engages in speculative design to improve the quality of life on Earth. The Missile is therefore a symbol of the state of the world and refers to the ecological crisis, technology, war and the role of humans. Jos has set up a branch of Ecological Space Engineering in Romania and made the object there.

The highlight of the project and part of the artwork is transporting the Bioremediating Missile from Romania to the Netherlands, open and completely exposed throughout the 2.000 km. journey.
The first stop of the Bioremediating Missile is in Groningen at MOBi on the 'Suikerterrein'. In August and September the Bioremediating Missile will travel to different exhibitions and festivals in the Netherlands. In September the Bioremediating Missile will return to MOBi and will be part of the official opening exhibition!
You are invited to be present to this unique moment. Check also our Facebook or twitter for a time of arrival update!
Corona regulations arrival: although the arrival is in public space, keep the Covid-19 regulation in mind. If there are too many people, please go home. Don't come if you have symptoms in any way that could indicate infection with the corona virus. It is mandatory at all times to keep 1.5 m. distance from each other.
Be Aware: Jos is traveling from Romania which is still an orange labeled country. So Jos will keep great distance to everyone!
Bioremediating is made possible thanks to a successful campaign on Voordekunst and contributions from the Mondriaan Fund, Kunstraad Groningen, Stichting Stokroos, Prins Bernhard culture fund, Province of Groningen and various sponsors!