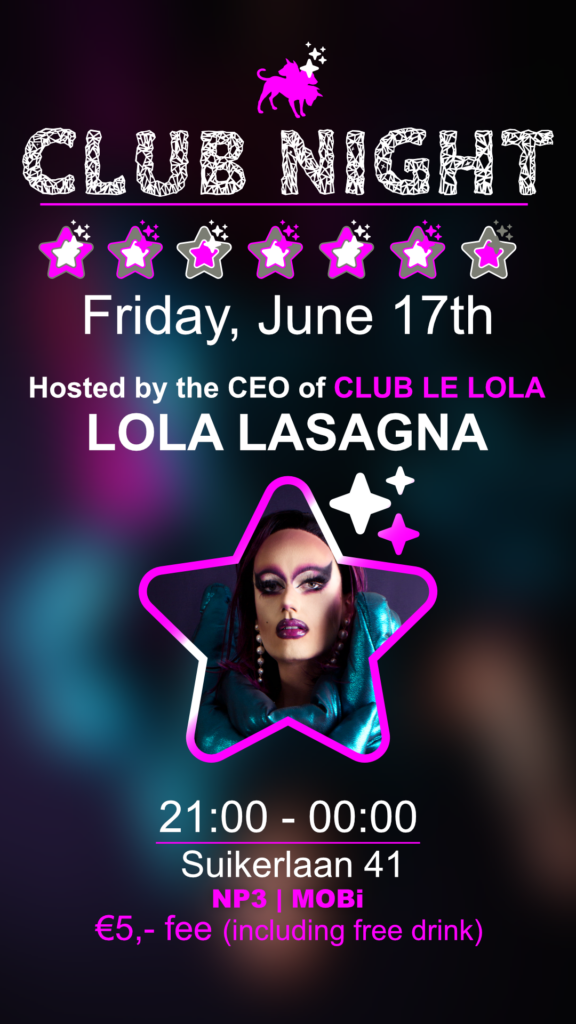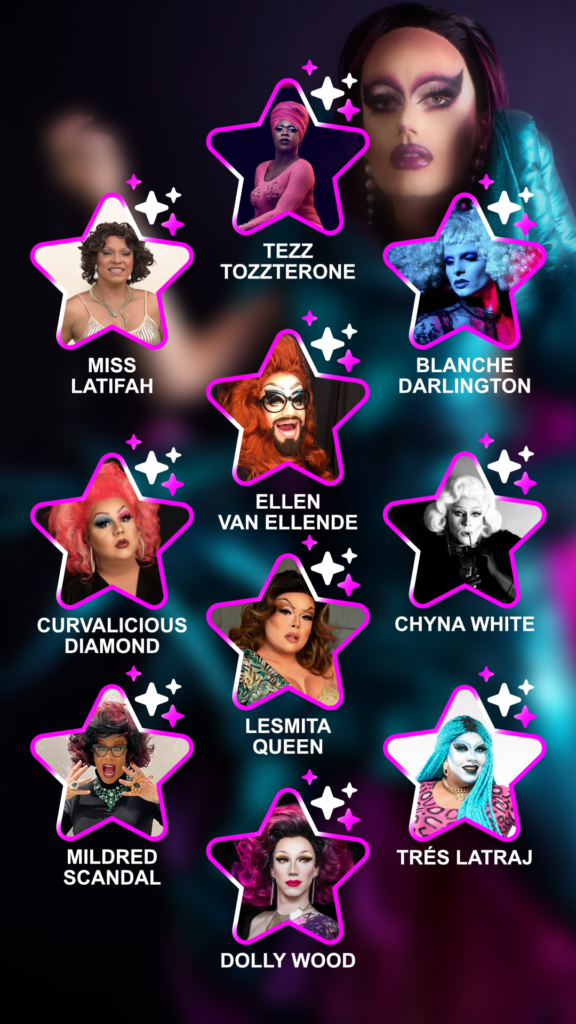 BIG LIVE DRAG SHOW IN GRONINGEN
Last chance to visit Club Night Le Lola.
Never before have so many drag queens performed together on one stage in the North.
On June 17, Jurjen Galema's drag alter ego 'Lola Lasagna' will go all out for the very last club night Le Lola at MOBi! The 'finissage' of his unique mix of exhibition and club. With more than ten drag queens performing live,a lot of spectacle in a dazzling club night! Don't miss it!
Le Lola Nightclub
Jurjen Galema transformed MOBi, NP3's container art space, into Le Lola Nightclub, inspired by two of Dante Alighieri's deadly sins: pride and lust. Composed entirely of handmade soft fabrics and metres-high sculptures, Le Lola is a world full of strange figures, intriguing stories and interactive elements. In this unique environment, Galema investigates highly personal subjects such as gender, identity, kitsch and popular culture. Lola Lasagna, CEO of Le Lola, provides young queer artists with a stage, and together, through live performances and festive events, they will give clubgoers an unforgettable experience.
Le Lola is part of Young Grunn Artist III
YGA is a talent development programme, set up by NP3 in partnership with the Groninger Museum and since 2021 supported by the Gerrit van Houten Stichting.
Made possible by gemeente Groningen, Stichting Beringer Hazewinkel en Stichting Stokroos.